Lithgow covers a region of approximately 4,551 sq km, extending from Capertee and Wolgan Valley in the north, Little Hartley in the east, Hampton and Tarana in the south, and Meadow Flat in the west.
Lithgow is the third largest location in Sydney's Central West with a population of 21,565 and the last three years has seen a significant increase in the number of both residential and commercial business approvals generated.
Lithgow has seen of an increase in popularity with new residents moving from Sydney and the Blue Mountains who find the significantly lower costs of living and stunning environment, attractive as a form of 'tree change'.
Lithgow's Gross Regional Product sits just under $1.3 billion, with economic output of $1.27 billion, and almost 1,300 businesses provide employment for a labour pool of a tad over 8,600 jobs.
Latest unemployment figures show 739 people looking for work in the region.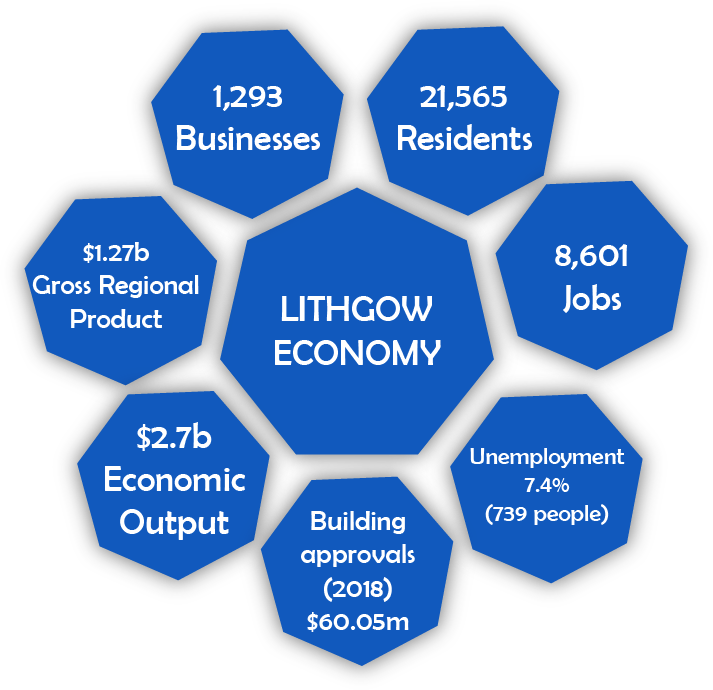 To view the full Lithgow Economic Profile and our Community Profile follow these links